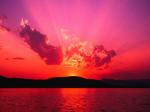 I'm a happily married 50 yr old woman. I'm also a Christian. I love to make new friends and I love birds and basically all animals.
Subscribe to Blog Posts by this Member
Published 12/11/2009
Rating:



I love these beautiful geese and just a few days ago i fed all 60 of them and hand fed some of that same group that were gathered @ a pond
Published 11/10/2009
Rating:



Helping mom during retirement.