Tender Heart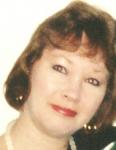 If you liked this post, check out more from Tender Heart.
It brought to my mind how many people live with a broken heart. They're everywhere. I don't think there are many that haven't had some kind of loss in their lives that haven't affected them.
I think the saddest is when a child passes away...But then, anyone that we love and loose is painful for a long time...
I'm sharing my heart today. I had another crying session, missing Mom...She's been gone since August, but times come when I want to pick up the phone and just have that conversation with her like we used to do...
Time is the great healer of a broken heart. I know...Because I'm counting the days...