~where are the blue jays ?~
By Old Soul
Published 03/25/2012
Rating:
Old Soul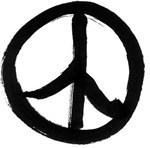 If you liked this post, check out more from Old Soul.
MAYBE ITS A SIGN OF SOMETHING HAPPENING. IT APPEARS TO ME THAT THE *BLUE JAY *POPULATION HAS DECREASED TO ALMOST THE POINT.... OF NON EXISTENT .
THE BLUE JAYS WERE HERE EVERY PREVIOUS WINTER.... AND WHAT A BEAUTIFUL SITE THEY WERE.
WE ALWAYS FED THEM ....AND THEY EVEN SAT ON THE OUTSIDE OF THE WINDOWS ... ASKING FOR FOOD..
THIS YEAR IT SEEMS THAT THERE WERE MORE MAGPIES AND CROWS
WHERE HAVE OUR *BLUE JAYS* GONE ??
MAYBE IT HAS SOMETHING TO DO WITH THE CLIMATE CHANGE.......
HOPEFULLY THAT WILL REAPPEAR..... THE SOUND AND SIGHT OF THEM WAS BEAUTIFUL.....
I NOTICED THAT THERE ARE A LOT MORE CATS AROUND FOR SOME REASON..... WANDERING THROUGH THE YARD.. THAT MIGHT BE IT TOO BUT I SUPPOSE THAT IS NATURE AND WE HAVE NO CONTROL OF THAT..AS THEY SAY ENJOY AND APPRECIATE THE BEAUTY THAT NATURE PROVIDES AS IT MAY NOT BE THERE FOR LONG.
EVERYTHING CHANGES IN TIME...