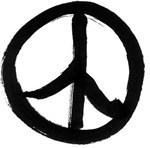 Hi, i am a woman up there in years, wisdom, regrets, stories, experiences youwould not believe. i stumbled upon this site and maybe i can help someone.......or be helped. right nowinmy life, im broke, lonely, feeling old and washed up. Some very bad situations with my children [48 and 51] ,boys ,single. i need to get grounded again so i can go forward.
Subscribe to Blog Posts by this Member
Published 06/18/2009

Unrated




hope for people who have lost someone.
Published 06/18/2009
Rating:



elderly people may contiue to have personal problems and still need help to keep going.