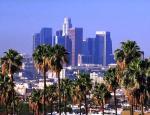 Providing Angelenos with the important and up-to-date information they need in an objective and pertinent manner. Our reporting is within the scope of all areas of interest to the community and our world. We look forward to serving as your portal to knowledge.
Subscribe to Blog Posts by this Member
Published 09/24/2009
Rating:



Having faced great loss with the death of his young son to AIDS, Joe Stern-McGovern, global agent and President of Universal Artists, International in partnership with Shaka Productions has taken a stand against the modern plague through vigorous and tireless dedication, by providing partial proceeds of company sales to various causes, and writing about his own personal loss.