~A walk Down Memory Lane~
By Old Soul
Published 06/26/2012
Rating:
Old Soul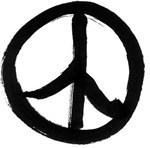 If you liked this post, check out more from Old Soul.
~Gone are the days of the *Movie Camera* ...... But the films probably remain in a lot of homes in boxes under the step or in the attic somewhere< just waiting to be . discovered and explored~ Such as happened to us last night while cleaning the basement. ~ What a very Pleasant and enjoyable find that was.
Those films... were taken nearly 53 years ago,, or there about. While my husband.. was my school sweetheart. we have been together for many years.So you can imagine the fun we had looking at all the changes in ourselves and the children and other family~ What really caught my eye was...some personality traits... that actually can be seen... that the children *all adults* have now ~ The way they move about and what they do.
Also my *little Brother* at the weddings of my older brother and also ours was all dressed up and wore a handsome suit .of some sort. with a *Little Blue Bow tie* that made me giggle .. Something about the *Bow Tie* makes me smile. Oh he did looked dashing at about age twelve or thirteen.. or so.
Then there was some film with our parents who are now passed away and that was so precious to see.. Dad was fishing ..and moms place at the acreage.. in the back yard everyone having a nice time as we always did.
Some at the old Game Farm that no longer exists. That was certainly a wonderful walk down Memory lane for sure... Go and explore your attic or basement and maybe you will fine a hidden treasure of old memories......