It's all in how you say it
Kim DuBois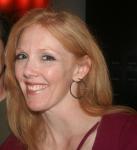 If you liked this post, check out more from Kim DuBois.
It is such a small difference, but the
feelings
associated with them are tremendously different, and I believe it is those exact feelings that will drive my ability to experience Financial Freedom, becuase thinking about it in this way simply feels good. Thinking about living debt free pulls me to a place of debt, makes me sad, and ultimately, I believe, will only help keep me trapped in a place I don't want to be.
If we could take everything we don't like in our lives, and rather than focusing on them - the very things we don't want, and were to instead focus on what we do want, I believe we could change everything. It's all about where we are putting our energy. Are you putting your energy into
debt
or into
freedom
? Even Mother Theresa lived by this concept. She never once attended an 'anti-war rally', becuase, in spite of the intentions, she felt the energy was focused on war. She would only attend peace rallies, because that was what she wanted her energy to be.
It feels good to do this. It tends to keep the fear, anger, frustration and anxiety at bay, and instead fills me with a sense of calm and peace. That is where I want to be.