Inventory of Good-Byes
Published 12/12/2009

Unrated
Chintana Ahlund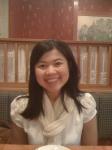 If you liked this post, check out more from Chintana Ahlund.
Page 239, of her book, "Old Friend from Far Away," offers the following timed writing exercise: List all of the times you remember saying good-bye. Go. Ten minutes.
With only a few weeks of December left, a new year awaits. I recently meditated on all the good-byes in my life and then completed the writing exercise.
Here's what surfaced in my ten minutes:
November 12, 2008 - rubbing Nissa's velvet brown ears as she was euthanized on a quilt with lavendar flowers.
March 22, 2006 - the moon roof and all the windows were down as we drove Fenris to the animal clinic the night he died.
July 7, 2009 - a brief thunderstorm cracked open the afternoon sky as John took his last breath. I stood by his hospital bed silently chanting, "Om namah shivaya." Sunshine broke through the windows when two men in suits lifted his body on a stretcher and rolled him away... leaving my sister-in-law and I leaning against beige walls.
July 11, 2009 - in a white linen dress and ivory shawl, I stand behind a wooden podium and in front of monks, family members and friends to deliver John's eulogy. A vocalist sang, "Butterfly Kisses" before I spoke. I remember reading the poem, "Do Not Stand at My Grave and Weep," by Mary Elizabeth Frye.
August 1, 2009 - I deliver Jeremy's eulogy. My oldest sister stands beside me. She asks everyone to stand and give her son applause; it was what the soccer star would have wanted... his biggest fans cheering him on.
August 1, 2009 - I visit my grandmother's grave and leave a pot of azaleas and realize that she's been dead for thirteen years.
In addition to the above deaths, I realize that many day-to-day activities are forms of saying "good-bye"... taking out the trash, flushing the toilet, the opening and closing of doors to houses, cars and offices, the rise and fall of the breath, folding up a book, giving money to a cashier, listening to a train whistle by, blowing out a candle and hitting the send button on emails.
Deepok Chopra writes, "death has been with you every moment of your life... one dies to old memories, conditioning, habits and self denial, all the things that the mind uses to not see itself."
As I contemplate all the good-byes and losses in my life that are both big and small, I realize that death is just another word for change. It is with awareness that we can lament and love the progress of our own souls.
It's hard to face the music of our own mortality. Yet, the experience is so universal that one person's suffering affects us all. Eckhart Tolle calls our connectivity through suffering the "pain body." It's the storage of our individual and collective experiences of loss. The continued suffering is primarily related to our inabilities to be aware that such instances can be transformative changes in our lives.
Death is the great equalizer. It's the moment when our humanness becomes the base reference point for how we perceive others and events in our lives.
As the end of 2009 draws near, have you reflected on how to say good-bye to this year? Take ten minutes to sit and meditate on all of the ways you have said good-bye. Use another ten minutes to write them down. Pay attention to the comings and goings of your own life.
http://ilikezen.com/