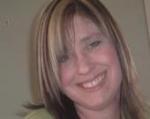 I am a spiritual advisor. I work on liveperson.com/azzrian-visions I also have a blog at www.azzrianvisions.blogspot.com
Subscribe to Blog Posts by this Member
Published 07/25/2010
Rating:



Anyway .... So somewhere between my kids being toddlers and teens I got lost. I stopped recycling. I did not have "time" to go by the recycling center or drop the stuff off at the store that had all those huge recycling bins there. Yeah I know excuses excuses but nonetheless I did stop. So about a month ago I woke up from my selfish daze and decided to give it a try again - well especially since my hubby has all this energy and is perfectly happy to go do the dumping! : ) Lucky me!
Published 10/4/2009

Unrated




Letting go of clutter in your life can enrich someone else's life! Simply put out the energy an item is avaliable to someone in need and that someone will find their way to you!