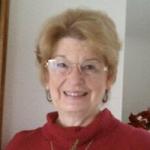 I am a wife and mother of four married children and 17 grandchildren. I love the Word of God and have found it to be a trustworthy guide throughout my life. My devotional blogs come out of personal application and the desire to share God's word with others.
Subscribe to Blog Posts by this Member
Published 05/17/2010

Unrated




Man looks at the outward appearance but God looks at the heart. God's choice of a king for Israel.
Published 05/3/2010

Unrated




I will teach you the way that is good and right.
Published 04/26/2010

Unrated




God's plan and a mother's prayers