Brad Control Operations specialist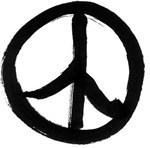 I have been a Controls and Steam Operations specialist in the Heavy oil Industry for 18 yrs, I have worked with the most advanced control systems and Engineers in the world within Esso and Exxon as it applies to plant controls for 28 yrs. I am also a 1st Class Power Engineer, authorized by Canadian Government to oversee Operations, and my ticket is required in Canada for Government to grant Authority to Operate to Companies, for all plants of any of any type, including Nuclear plants.
Subscribe to Blog Posts by this Member
Published 01/31/2010

Unrated




Industry way ahead of air traffic controls, Financial consequence has outweighed human consequence?