What if we had a phone connection to Heaven?
Tender Heart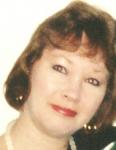 If you liked this post, check out more from Tender Heart.
That is what I miss the most. My sisters's voice, my daddy's voice, and recently, now, my momma's voice.
Gosh, I've been having these dreams about her at night...My mind must be a muddle of confusion and emotion...
If you've lost someone you've loved, and I know there are so many of you out there, please tell me how you handled it...How does the heart stop hurting? How does it stop missing...how does it stop aching for the one who has gone on....?
I think it is going to take me such a long time...to even be myself again.
And now my childhood house...another loss, which I miss..things have been sold, or tossed in the dumpster, the house is up for sale...It's totally empty...I'll never be able to go back there again....
Please help me, my friends, whatever you can say, would be so appreciated. Sometimes I feel so alone. And so consumed in my grief..
Thank you, from the bottom of my heart.