Alex's Lemonade Stand Foundation
Published 06/9/2009
Rating:
Kindness Matters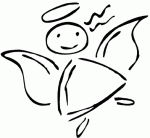 If you liked this post, check out more from Kindness Matters.
Low Cost
Unlike many charities where you are encouraged to give specific dollar amounts with an emphasis on larger donations, Alex's Lemonade Stand likes to stress the point that no donation is too small. Instead of trying to get you to buy lemonade for five to ten dollars or more, workers at a lemonade stand that gives part of their proceeds to the Alex's Lemonade Stand Foundation will tell you to donate whatever you are able to give. The charity encourages those who set up lemonade stands in its name to provide lemonade without a set price, this allows customers to decide exactly how much they wish to donate in order to help fund the fight against childhood cancer.
A Worthy Cause
It is not often that you can contribute to a more worthy cause than the fight against children's cancer. While there are a number of worthwhile charities that you can donate to, there is simply something satisfying about knowing that the small donation that you have made is combined with similar donations to help fund major research projects in the fight against cancer in children. The Alex's Lemonade Stand Foundation has risen over $25 million in donations and funds 80 separate research projects across the nation, helping to show that even small donations can do great things in large numbers.
A Community Effort
One of the things that set Alex's Lemonade Stand apart is the fact that instead of having a core group of volunteers or workers employed by the charity, most of the lemonade stands that gives to the charity are homegrown. The majority of these stands are entirely community-driven, with one or more families coming together to organize the stand and taking turns running it. While there are a number of charities, which get the community involved, few of them are able to get the amount of community involvement that Alex's Lemonade Stand receives.
Not Your Standard Charity
The "Alex" in Alex's Lemonade Stand is Alexandria Scott, a young girl who began attempting to raise money for cancer research at the age of 4. She set up her first lemonade stand in the year 2000, and enjoyed such a success from it that she decided to make it a yearly event. She lost her battle with cancer in 2004, passing away at the age of 8… but in the 4 years that she had been selling lemonade in order to try and raise money for cancer research, she had managed to raise over $1 million. The foundation that was formed in her name continues her original idea and holds to the same ideal that nothing is impossible as long as you have faith that you can do it. Buying lemonade from Alex's Lemonade Stand helps contribute to this ideal.
Something for Your Money
When you buy lemonade from a stand donating to the Alex's Lemonade Stand Foundation, you are getting more than just the feeling of doing good for the community and trying to help find a cure for childhood cancer. You are also getting a glass of great lemonade – quenching your thirst while you are helping others. Some charities give prizes when you meet a certain donation level and many provide certificates or letters of appreciation. By donating to Alex's Lemonade Stand, you receive something each time that you donate. This is the reason that many people who might not otherwise donate to charities still give to the Alex's Lemonade Stand Foundation, since they still enjoy a nice cool glass of lemonade.
A glass of lemonade is a refreshing drink perfect for a hot summer day. Alex's Lemonade Stand benefits a great cause and helps fund research for curing childhood cancer. If you have never been to an Alex's Lemonade Stand, you should visit the nearest location and try their lemonade. They have excellent lemonade and along with the refreshing cup, you get the great feeling that you just helped a great cause.