The Joy of Birdwatching at Home ~
By Old Soul
Published 06/23/2012
Rating:
Old Soul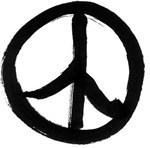 If you liked this post, check out more from Old Soul.
Reading about the crows in Winnipeg.. that have bothering people ... that walk around ... where their nests are located. My gosh .. when have parents stopped protecting their young ? Never ~ I find that nature is oh so close to our every day living. We went to our daughters a while back.. and they they live on an acreage... ` The driveway from the road to the house is quite long once you pass the gate. Lo and behold.. when we turned in we had an escort part way to the yard. It was a*Kill Dear* Apparently they make their nests on the ground.... and there was a nest in one of the flowering bushes near the gate... so the bird hoped along quickly in front of the truck It's long leggs going as fast as they could...... and we watched it until *i suppose* we were were safely far enough .*away from the nest ..then it flew away onto a tree. They are mighty intelligent ....They are well known for their diversionary displays and often immitate a broken wing to lure any predator away from their nests before flying away.
Also in the back yard we have a few bird houses and the little sparrows also complain when we get too close to the birdhouse and do a *fly by * for distraction.
Its a wonderful show .. to watch the birds... and their habits ~ and you don't have to go far from home ~