~Fathers day~
By Old Soul
Published 06/17/2012
Rating:
Old Soul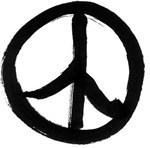 If you liked this post, check out more from Old Soul.
ACCORDING TO A HISTORY PAGE.. FATHERS DAY WAS FOUNDED IN THE YEAR 1910. WELL FOR WHATEVER REASON THAT HAS HAPPENED .. I THINK IT IS NICE TO HAVE A SPECIAL DAY SET ASIDE TO HONOUR *ALL FATHERS* AND REMIND US ALL HOW PRECIOUS THEY ALL ARE.
THAT ALSO GOES ALONG SIDE WITH MOTHERS DAY WHICH WAS IN MAY ...ABOUT A MONTH AGO OR THERE ABOUT.
PARENTS... HAVE A* HUGE ROLE*.. TO PLAY. IN LIFE.. THEY NEVER STOP BEING PARENTS AND THEIR ENTIRE LIVES ARE SPENT REARING .. WORKING AND DOING EVERYTHING FOR THEIR CHILDREN AND GRANDCHILDREN.... EVEN IF IT IS *LITTLE THINGS* NOT NOTICEABLE ... BUT IT IS STILL THERE. WE PARENTS LOVE AND WORRY ABOUT THEM CONSTANTLY.NOW GETTING BACK TO *FATHERS*
YES ... FATHERS WORK AND SUPPORT THE FAMILY'S .... NOW A DAYS WITH MOTHERS AS WELL.. AS IT DOES TAKE BOTH PARENTS THESE DAYS ..TO MAKE A GO AT IT ..
FATHERS ARE THERE TO FIX BIKES AND TEACH THE CHILDREN HOW TO DO. WHATEVER .. COMFORT THEM WHEN THEY GET HURT FALL OFF THEIR BIKES OR HAVE A FIGHT AT SCHOOL. THE LIST GOES ON AND ON AND FATHERS AND MOTHERS NEVER STOP. EVEN AFTER THE CHILDREN GROW UP AND GO THEIR OWN WAY .. THEY ARE STILL WITH THEIR ... PARENTS AND THE PARENTS ...IN THEIR HEARTS ..AND ARE STILL HELPING WHEN THEY NEED HELP.
SO** HAPPY FATHERS DAY **TO ALL YOU FATHERS .... WHERE EVER YOU ARE... AND GOD BLESS YOU ALL. HAVE A LOVELY DAY...