Perennial Paradise~
By Old Soul
Published 05/17/2012
Rating:
Old Soul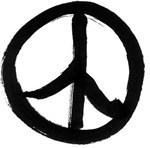 If you liked this post, check out more from Old Soul.
LAST FALL WENDY BOUGHT AND PLANTED A MIXTURE OF GARDEN BULBS AND FORGETTING WHERE SHE PUT *WHAT*~ IF LEFT US WITH A HUGE SURPRISE IN STORE ~
WOW~ AS SOON AS THE SNOW WAS GONE THE BULBS WERE UP IN A MINUTE `` AS THEY WERE MOSTLY PLANTED ALONG THE GARAGE.. FACING SOUTH AND WEST. ALSO IN THE FLOWER BEDS . WELL ..THERE IS SUCH AN ARRAY OF NEW COLOURS THIS YEAR... AS SHE BOUGHT SOME *NEW FLOWERS* THAT WE HADN'T HAD BEFORE.
THERE ARE SEVERAL DIFFERENT TYPES OF TULIPS AND LOVELY.. LOVELY BRIGHTER COLOURS THAT WE HAD ~
ALSO THE LITTLE HYACINTH .... BOTH WHITE AND LAVENDER ...ARE UP AND BLOOMING . SOON THE LARKSPUR WILL BE IN BLOOM AS WELL. IN BETWEEN THAT... WILL BE THE.... LAVATERRA (WHICH ARE NOT PERENNIAL)AND SWEET PEAS BUT NOT FOR A WHILE ...THE BEAUTIFUL GREEN FERN IS GROWING AS WELL AS THE LILLY OF THE VALLEY. THE ROSE BUSH IS STARTING AND THE CLEMATIS WILL SOON START TO SPROUT.. OUR CHERRY TREES AND THE APPLE TREE IS BLOOMING ~ HOPEFULLY THE BEES WILL COME BY AND DO THEIR JOB ~ SO WE CAN HAVE A BIG BASKET OF CHERRIES AGAIN THIS YEAR~
THE ALASKAN WILLOW TREE IS DOING GREAT ~ OH... THE SUN IS SHINING SO BRIGHTLY ... ITS TIME TO TAKE A CUP OF TEA AND GO OUT AND SMELL ALL THE WONDERFUL ... SMELLS OUT THERE<