My doctor saved my Life
Published 10/23/2009
Rating:
Finding Strength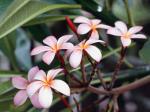 If you liked this post, check out more from Finding Strength.
After my last appointment with the ultrasound tech. I scheduled a d and c to have the baby removed because it would not come on its own. On Tuesday October 13th, I went in to have the procedure done. I was a little nervous and had to convince myself that it was a short and easy procedure and that everything would be okay.
As I lay on the operating table I thought how nice it would be when in an hour I was out and going home and drifted off to sleep. The anesthesia had kicked in.
When I woke up I was in severe pain. It was 3 1/2 hours later than I was supposed to be getting out of surgery. I was in the recovery room. I didn't know why I was in pain, or why it was that much later. I couldn't figure things out. Soon my doctor came in and told me what happened.
During the procedure I began to bleed badly. They tried and tried to get the bleeding to stop. They finally stopped it but stopped it so good that there was no bleeding. They had to go in with a camera to see where the blood was going and found that my uterus had ruptured. I was bleeding internally and losing a lot of blood. I wanted more children and my doctor knew that so he tried his best to save the uterus, however I had lost 3 liters of blood and was starting to fade away. He finally made the decision to do the hysterectomy and save my life. I had to have a blood transfusion. 2 units of blood.
That night in the hospital people came to visit, some of the leaders in my church, and my mom were there. My husband had been out of town working and didn't get home until late that night. I don't remember what happened that night. I just remember being in pain and sad.
Wednesday my health began declining again. My blood pressure was low, my pulse was low, my face was white, my blood count had dropped below 20. I had to have another 2 units of blood transfused. It was so scary. I didn't know what was going on and nurses and doctors surrounded me. Finally after the transfusion people weren't there as much and I was able to sleep a little. I started getting better with the exception that my blood level was not staying up. They watched me for several more days. Finally on Saturday I begged my doctor to let me go. I just wanted to go home....however my body was not doing the right things and I was there until they did.
Finally Saturday night I had gotten to the point where I could be released. I was so happy to be going home. It was then that I realized that because of my doctor I can go home. If it weren't for him making the decisions he had to make then I would not have made it. I was dying on that table and he saved me.
During every one of his visits to my room that week he made sure I was emotionally well and that I had everything I needed. He was kind and he treated me with love and respect.
I feel that my doctor deserves all the credit. He did what he could and saved my life because of it. I almost died. He saved me. I don't know how to thank him. He is amazing.
Finding Strength