A person who has lived it, understands it
Tender Heart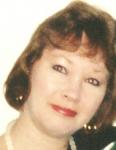 If you liked this post, check out more from Tender Heart.
Just by reading some of the blogs here, I can find certain folks who have lived and felt and kept on, yet they are the ones here who help so much, who give so much. God bless them!
It's funny, too, how the Lord provides what we need--when we need it. I have recently met a lovely lady who is caring for her ill mother. She says she has a tender heart, too. We talked today, and I can tell that my new friend is sensitive, and loves deeply.
Because Mom's gone, God has provided me with this new, wonderful friend to fill my lonely days. We need not worry, because God will help us in His most perfect way imaginable.
Even better than we could ask.