Tender Heart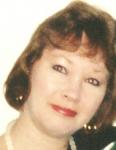 If you liked this post, check out more from Tender Heart.
She was 91. I was lucky to have had her in my life for that long, I know. But how does the heart let go? Even though I tell myself that she's in Heaven, no longer in pain or misery, my heart grieves for her in big, heavy waves of tears. It will ease, I've heard. But love carries on...Love lives on.
We used to talk on the phone every day. Now I find myself longing to pick up the phone to hear her voice. My childhood house is up for sale, and the phone is disconnected.
I think losing a mom is the hardest of all. When Daddy passed away some years ago, and my sister, it was also traumatic, and dreadfully painful to deal with.
But a mother, Mom....I miss her terribly.
I long to be with her again in Heaven. I feel her love...
"I love you, Momma, I always will."