Treat people how you would like to be treated.
Kid Blogga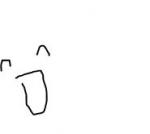 If you liked this post, check out more from Kid Blogga.
THIS IS WRONG!
Everyone deserves to be treated the same way as everyone else. Everyone has done this, or does this, even mature, fully grown adults do this. But if you really get to know that person, you realize that they are not so bad after all. I have gained many friends that I have previously thought wrong of, just because something happened that caused me not to like them. So it just goes to show that you should never judge a book by it's cover.