aCity SoFar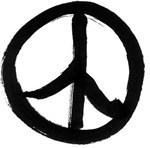 If you liked this post, check out more from aCity SoFar.
Today, when I was checking my email, I saw the ad for this site, "Blog a good deed and inspire others".
So, here I am and not to write about the good deeds that I do everyday which amounts to nothing... I am here to write about the things that I do not do to people who are strangers to kindness and tenderness everyday that perhaps is an act of kindness or compassion in itself...
There have been many people who will be remembered for their kindness and compassion and the deeds that immortalised those traits, they are the ones who are called heros and angels...
And, there are the ones who are a target for other people's heartless acts and do nothing about it, may be out of their own brand of kindness, those people are remembered as "door mats" and "Idiots".
See how visible kindness has to be to be realised and appreciated?