~On Being Creative~
By Old Soul
Published 09/22/2011
Rating:
Old Soul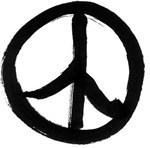 If you liked this post, check out more from Old Soul.
We are all born with our own *Creativity within us ~Its amazing just how and when it surfaces...I find that a lot of times as a matter of fact most of the time it comes out with age~or shall i say in our senior years~
Mostly when all of the other things in life that were necessary...getting through the young years .... raising our children and such were all finished..... Well .. Are we ever finished with that ??
We have the grandchildren then... but of course that we do not mind they are a treasure to have around
Any way .... for example.... My brother Ted is a musician.... and his creativity .... the way i see it... is making other seniors happy.... with his music.... His wife Helen .. is a wood carver... Oh yes.. women can do carving ..and simply beautiful. I have seen some of her work.. and even had the pleasure of receiving a *gift * of her beautiful carving for our 50 th anniversary which we will treasure.
Now some other seniors have taken to painting ......and that i would think would be very relaxing.... And then others do crafts and donate them to charities and so on ......
My sister has does some quilting... and simply gorgeous~
As for myself ~ i am still trying to figure what is my hobby and when shall i begin
I think even in baking and cooking we can be very creative when we want to ...
Ho Hum.... what shall i create today ?