UNIFIED
Published 09/4/2011

Unrated
Angeloflight Godspeed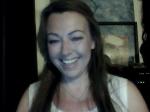 If you liked this post, check out more from Angeloflight Godspeed.
Together UNIFIED in this FIGHT
AGAINST EVIL creeping through the night
We are CHRISTIAN WARRIORS the world we IGNITE...
WITH THE FIRE OF CHRIST!
We are KIND and LOVING
Forever we are FORGIVING
EXAMPLES OF CHRIST with our living
With our time and HEARTS we are GIVING...
WITH THE MERCY OF CHRIST!
We are COURAGEOUS and RIGHTEOUS
With our spirits we are GENEROUS
TOGETHER WE STAND not anxious
LOVING ONE ANOTHER we are serious...
IN CHRIST WE ARE ONE!
All OBSTACLES we shall OVERCOME...
WE ARE THE ARMY THAT WILL CHANGE THE WORLD...
With our UNSHAKABLE FAITH + + +
4.9.11.
Angeloflight
PEACE TO ALL!