Old Soul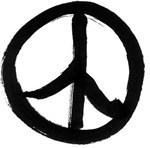 If you liked this post, check out more from Old Soul.
I'v noticed that in the papers .... it was decided to remove *so called *junk food* from the schools.... probably in the cafeterias etc~ I suppose ... it's more than likely a *good idea* where as the concern for *obesiety* seems to be a bigger concern.. Do what you have to do....
Why not go back to *Home made*....** Mom always makes things the best ** and nice and healthy ~
There are so many ideas out there. For one ..i suppose because it is fall and the trees are full of apples and cherries , and what have you in your yard.
Why not make *Fruit Leather for the kiddies? It is such a healthy and handy treat. Light to carry.. and you can make any flavour that the kids like. Some examples that we have tried are apple and strawberries...... Mango *my favourite* peach and apple..... cherry and apple..... or simply make your own flavour. All that you need is a..*Food Dehydrater* amd a blender. you can add a bit of any flavour juice also.... to change the flavour of your choice.... We do NOT add sugar so it is probably higher up on the healthy side.
Then there is also the wonderful delectable ..*Banana Chips* Oh i am sure that most of the kids would love them after watching mom make them for lunches. These can also be shared and taken to school in a little zip lock bag. To make these again all you need to do is simply slice up the bananas.. thin but not too thin .... Put them on a flat platter and drizzle a bit of *Maple syurp* on them ... then put them on your food dehydrater and dry them well. there you go a delicious and a healthy treat once again.
You can do the same with apples ...
There are so many good ideas but to find out what is best for you and your family............... Let your imagination flo and i am sure you will come up with something that the kids will be asking for more .....