BROKEN
Published 08/5/2011
Rating:
Angeloflight Godspeed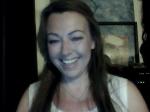 If you liked this post, check out more from Angeloflight Godspeed.
How Deep thy SADNESS runs...
Like a River FLOWING Over
RUN with the SUN RUN...
I knew you'd be TORMENTED
I saw the DEMONS CHASING You...
I Tried to WARN You what was COMIN'
And the SEASON of BLUE that would DESCEND upon YOU...
If I COULD I;d MEND Your WINGS
So you COULD FLY away from the FIRE...
Have everything your HEART Truly DESIRES...
Instead I get the NEWS from AFAR
Your BROKEN SOUL has TOUCHED My BROKEN STAR...
ANGELOFLIGHT + + +