Tender Heart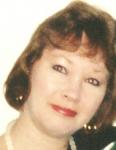 If you liked this post, check out more from Tender Heart.
I found this little tidbit in a magazine some time ago, and wanted to share it with you all. It's been attached to my fridge, and I often glance at it, as it has many wonderful things to ponder...Enjoy!

1. Love yourself. Effect change within your heart and soul in order to be the best person you can be.

2. The Bible says: "Whatever state I am, therewith to be content. You are blessed." Recognize and acknowledge that fact and be happy with what you have.

3. Relish your solitude and quiet time. Don't feel guilty about it---revel in it. Your mind, body and spirit crave it.

4. Be of a giving nature---but don't be self-sacrificing. Helping others nurtures the soul; giving of yourself until you are spent does not.

5. Learn to forgive yourself and others. Letting go of blame frees you to discover the true blessings of your life.

6. Keep it simple: Do unto others as you'd have them do unto you.

7. Don't strive for perfection; it's not possible. Instead, strive for excellence. All you can do is your best.

8. Bring down the curtain on drama. Simplify your life by vowing to stop turning minor upsets into major blowups.

9. Taking care of yourself does not make you self-centered. It makes you centered.

10. Remember: No God, no peace. Know God. Know peace.