John Goodman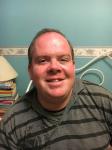 If you liked this post, check out more from John Goodman.
THE ORIGINS OF PEACE
Peace propoents start out in the mind from birth. It is a section from the intelligent child; all the world is an intelligent child. So there it is, world peace, in the midest of every kid in his mothers arms and fathers knee. The origins of peace come from everyone. No person cannot deny the option of peace.
No not one. See because every child born into this world, all the children, hear the words and stories of the Christ child, the tales of positive and heroic men and women like Noah, Moses and Mary; to Gandhi, Martin Luther King and Mother Teresa. The origins of peace, have their roots in every families home from the foot paths of the door way to the back window. The mother and father pray and hope for a holy and well baby. What they learn is that the baby has become 100 times their capacity to understand. With ideas and new ways of communicating and ways of thinking, the origins of world peace are here. So begin to rejoice, grab your child -listen to his voice. He is the future and gift from the creator, here to heal the world and bring us peace and love to each and every generation....