LOOKING FOR MY FAMILY
Published 03/9/2011
Rating:
Angeloflight Godspeed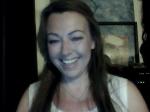 If you liked this post, check out more from Angeloflight Godspeed.
Where have they gone?
Why am I so ALONE again with my GUITAR?
Chasing DREAMS that bring demise
Finally when I LOST them t'was a big SURPRISE
The MEANING in my LIFE has CHANGED so much
Their PRESENCE KISSES HUGS and TOUCH
The everyday that's not like before
Banging HANDS BLEEDING OPEN the DOOR
I put down the GUITAR which has no IMPORTANCE anymore
It can't replace my FAMILY I'm looking for
I CRY to GOD for another CHANCE
So I may HOLD MY LOVE, so we may DANCE
And our CHILDREN HAPPY filling the space
That without them there cannot be a PLACE
Called HOME...

This was written for a very special friend who endured a great loss that he's paying a tragic price for...