LIFE IS THERE A MEANING? PT-2
John Goodman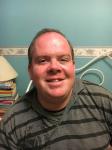 If you liked this post, check out more from John Goodman.
THE SECRET TO LIFE.....listen..
The words and teachings of Jesus Christ in the holy Christian bible are a map, harbinger, and outline of what the first the human and second the world will be. What we do in between and in he middle is allow for man to celebrate and enjoy life, following the traditions of ole'. Allow the wise find out- via the power of Jesus- an even keel for our existence. And if you really think people about it. It is the birthstone of the royal ring of christianity. Life is a journey not a destination. So the only secret left in life is when and who will uncode the words and teachings of the Jesus Christ- Amen....

People ask WHAT IS THE MEANING TO LIFE?
My answer is the younger you are the better you are able to find this answer. why? Reason is you are not prejudice or neither subject and bias to the world yet. Sort of like a social virgin. Untouched by negativity and myths. The young are innocent and new. The new face of tomorrow. So between the ages of 1-and 10 years old that is the sort of child who can and will find the answer to -
WHAT IS THE MEANING TO LIFE?