SOUL DEFENCE:RISING UP OUT OF ABUSE
Published 09/28/2010
Rating:
Angeloflight Godspeed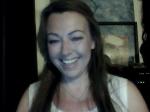 If you liked this post, check out more from Angeloflight Godspeed.
Trauma can be such a difficult thing to understand
Especially when your SOUL repels it.
As your DEFENCE mechanisms go up and refuse to accept it,
Burrying the guilt and shame of it all.
Desiring to take back all the years of enduring it,
But there is no taking back the mistakes of the past.
Remaining only with the sincere WISH that it never happened,
Not even realizing that your mind is working against you.
Erasing the painful MEMORIES of all the countless abuses,
Perpetrated against you and those you LOVE the most.
Rematkably through it all your FAITH grows with each passing day,
While your conversations with GOD keep you giving LOVE,
Despite all the envy and hatred the abuser gave you.
That's the difference between you and them,
They are evil beings that take pleasure in torturing others.
While you are DIVINE beings that cannot be anything but
The MESSENGERS of GOD'S LOVE for your SISTERS and BROTHERS.
Angeloflight
And this too shall come to pass...