Hi My dear brothers and sisters...
Published 09/26/2010
Rating:
Peaceful World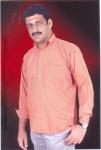 If you liked this post, check out more from Peaceful World.
You must not let your life run in the ordinary way; do something that nobody else has done, something that will dazzle the world. Show that God's creative principle works in you.
Paramahamsha Yogananda..

Have a Good day...
Aravind..