Homeless vets get helping hand
Published 07/22/2009
Rating:
Kindness Matters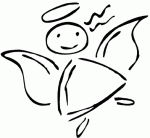 If you liked this post, check out more from Kindness Matters.
I found this story by By Leslie Berestein, a Union -Tribune Staff Writer to be very inspiring. This downtown San Diego event Stand Down, is going on it's 22nd year. It is expected to help about 900 of our veterans. I hope by positng this event it will inspire others to start their first annual Stand Down in their area. All things are possible when people come together for a good cause.
Stand Down is organized by Veterans Village of San Diego, a nonprofit organization that runs various support and rehabilitation programs for vets. For each year's event, the group partners with charities, businesses, agencies and military personnel.
Andre Ogden knew his wisdom tooth would have to come out, even before a Navy dentist told him so yesterday.
Ogden, a former soldier, had nursed a toothache for months. But he didn't have the money to do anything about it. He has been living at a local homeless shelter.
"That tooth has been bothering me for a long, long time," said Ogden, 26, who still sports a military-style crew cut.
He and dozens of other military veterans sat in the shade of a camouflage tent waiting for free dental work, one of the many services provided to homeless vets as part of the 22nd annual Stand Down at San Diego High School.
The three-day event, which will last through tomorrow, is expected to draw about 900 people. It brings together civilian and military volunteers who offer the veterans temporary shelter, clothing, food and clean water for showers, along with legal, medical, dental and mental-health services.
Yesterday, the school's upper athletic field was a sea of khaki and olive-green tents that had been put up by Marines. The tents housed services ranging from a Navy-run medical clinic to a mobile courtroom of the county's Department of Child Support Services that's designed to help homeless veterans who owe child support.
"It's a three-day, how-do-I-change-my-life event," said Stand Down coordinator Darcy Pavich, a former Navy chaplain and now the staff chaplain for Veterans Village.
Pavich and her volunteer staff try to offer long-term assistance, as well.
This includes referring homeless veterans to shelters and recommending mental-health and substance-abuse treatment for those who need it. The less time a person has spent on the street, the easier it is to get him or her off it, Pavich said.
"A lot of veterans who struggle daily, they come in here and remember a time when they were proud," she said.
Ogden said he wasn't always down on his luck.
He served at a weapons-testing facility near Washington, D.C., then left the military and became an independent truck driver near Houston.
When Hurricane Ike struck in September, he said, it destroyed his tractor-trailer. His insurance policy didn't offer enough coverage for him to replace the vehicle.
Ogden started working odd jobs, but those dried up when the economy soured.
Two weeks ago, he arrived in San Diego County and landed at a shelter in Escondido, where he's staying while he looks for work.
"I'm trying to focus on getting my résumé built up," Ogden said.
And come Monday, he won't have a toothache to distract him.