LOVE IS...Part ll
Published 09/5/2010
Rating:
Angeloflight Godspeed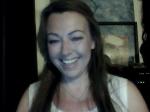 If you liked this post, check out more from Angeloflight Godspeed.
Love is the delicate touch
of a tender moment
The sensitive thought of a SOUL
free to see it
Love is the kindness
held deep in the heart
The gentle adornment
created from the start
This gift of love is exquisite
given without condition
No finer treasure on earth
can be discovered
Love is the breath of life
that pumps the heart
The spiritual SOUL
Your footprints walk on
The caress that keeps you strong
Love is the courage you are made of
Angeloflight + + +
9.5.10. Birthday!