JUST BELIEVE
Published 09/1/2010

Unrated
Angeloflight Godspeed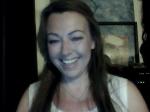 If you liked this post, check out more from Angeloflight Godspeed.
CREATE a FANTASY you can do
In IMAGINATION there is TRUTH
SIGNS and Wonders since your YOUTH

Create a WORLD where you can BE
IMMERSED in your GIFTS able to SEE
BEYOND what the Eye doth capture
Deep in the SOUL that knows RAPTURE

CREATE a LIFE where you know it SHALL be
Fantasy for REAL and FOREVER
That WILL be the place we will LIVE together
SIGNS and Wonders we've all SEEN
ALl you need is Just BELIEVE

Angeloflight+ + +
9.1.10.
The TRUTH of such a world is written in SCRIPTURE!