Kim DuBois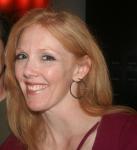 If you liked this post, check out more from Kim DuBois.
The problem is most of us don't know what our foundational beliefs are. We just know that, for example, every time we want to buy something extra for ourselves, something nice or frivolous or fun, we have anxiety and guilt and end of feeling bad about it. One of the ways to get down to the foundations of who we are is to look at our childhood. Look at what your parents and the adults around you believed and taught you as a child. How was the money handled? Was there enough growing up? What were your parents attitudes about money, the having, the making and the spending of it? How do you handle your money now, and do you see any connections? This is NOT an exercise in blaming our parents! It is just taking a look now, as an adult with a more objective eye, at the beliefs we were raised with. Sometimes the most wonderful and profound connections can be made. For example, my mother used to love to do and make things on her own. From sewing some of my clothes to building our house (yes, my parents literally did this), she did many things with her own hands. I don't know what her exact motivation was, but I didn't always want the 'handmade' product - sometimes I'd wanted the real thing! This, in turn would hurt my mothers feelings, leaving me with the
belief
that wanting new things was bad, and that if you could do it or make it yourself, you should. Realizing this explains a lot for me! Now I understand where my feelings of guilt and sadness came from at times, when I'd wanted certain things, but denied myself because of how bad just the wanting made me feel. Since getting to the root of this, I have been able to let that go, and now enjoy spending money. I can now have fun deciding exactly how I will use it, and what wonderful things I can bring into my life.
And that is how this work goes. One step at a time, one belief, one choice, one pattern at a time. Once you discover these things, you can then work to let the old, unhealthy beliefs go, and replace them with new ones, ones of your choosing. A belief is nothing more than a thought, and a thought can be changed.