Motivation
Published 04/28/2010
Rating:
Anita Dpacifichi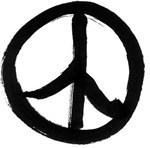 If you liked this post, check out more from Anita Dpacifichi.
Every where we turn someone is trying to motivate us. Even the news we listen to often has a motivating factor. It may be facts but those facts are arranged with an agenda under them. I'm sure you can find your own examples of how you were motivated today. With that in mind I want to remind us all to listen with discernment to everything, especially our own voice.
As I looked at motivation I also knew that each of us is writing because we want to provide that motivation. Today I want to remind us that we have choices. How we make those choices depends on our background, what we've experienced, and what we're willing to learn about our own motivation.
Each of you is special, a unique individual doing the best with the information you have at this moment. So just for today celebrate yourself, honor your specialness and be okay with the choices you've made. You can always make another choice tomorrow.