Caity Mquins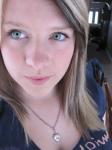 If you liked this post, check out more from Caity Mquins.
So, this April, come together and experience what it is like to go a day with out eating.
You go for 30h without any food, just juice and water. It goes from April 16 - 17. Eat nothing, Do something.