Funny Things
Published 06/24/2009
Rating:
Thinking Hard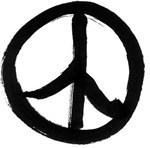 If you liked this post, check out more from Thinking Hard.
Today, I give you the word choice. I hope it can do for you what it did for me. But I warn you, it's a very, very powerful word. Use it wisely.
And don't forget to enjoy the birds and the sunshine.