One Little Thing
Published 01/31/2010

Unrated
Good Morning Starshine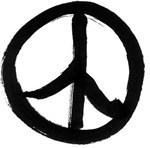 If you liked this post, check out more from Good Morning Starshine.
Today's Happy Thought:
We live in a multi-verse full of synchronicity, in which our approach to life largely creates our outcome. In this way, life can be seen as a privilege, an opportunity for us to express, serve and experience.