Mama Gena: The Art of Reinvention, for Women
Published 01/17/2010

Unrated
Good Morning Starshine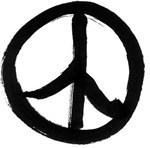 If you liked this post, check out more from Good Morning Starshine.
Here is the latest dispatch from women's empowerment Goddess, Mama Gena.
Her School of Womanly Arts in Manhattan provides a place for women to experience a zesty spin on a life well lived: honoring all parts of our selves, and grabbing life with all we've got.
I love her answer to the query below. The idea that our anger, confusion and pain are sacred parts of our inner lives is very intriguing to me. That's my jewelled thought for the day.
You can find Mama Gena's books online, or go to her website to learn more about her in-person workshops in NYC. SALUD!
***
Darlings,
C'mon. Who out there hasn't been knocked flat-out on the floor with news that has turned your world inside out? Perhaps it was a job loss, the death of a loved one, or a long held secret revealed. These moments grab us by the "you-know-what's" and demand to be dealt with. SG Sigi's question just called out to me to address.
Read on . . .
Mama,

I am fresh out of 25 year marriage, very recently divorced, and in my mid-life (turning 50 this month!). I know you have gone through a similar life situation and come out of it even more fabulous! How'd you do it?

How can one survive and thrive after a difficult breakup/divorce, with kids or without? How does one move-on and rekindle our fire and passions after a long relationship is over. How can we rediscover ourselves and recover from the aftermath of a difficult divorce or the end of a long term commitment as it's often a time when a woman feels as if she has lost some of her appeal, self esteem, self confidence, independence, trust, motivation, spark, appetite, magnetism, etc?

What are some steps we can take to start over and get that fire/vibe back in light of the daily challenges, let alone fall in love with life again and then attract that special, healthy, satisfying relationship/partnership?

In a nutshell, how do we not let ourselves go into a downward spiral, even during the most difficult times, but rather lift ourselves up again, as we deserve?

Thank you for your inspiration!

SG Sigi

Dear Sigi-
Oh, child. Your question does bring me back. . .way back to that very special, very sacred mid-divorce feeling of wanting to just lie down in traffic. Or crawl into bed and never get up. Or simply press the transporter button and vaporize. Sigh. I feel for you, Sigi!
When I first separated from my ex, I was completely overwhelmed by everything. How could I raise my daughter, alone? Walk the dog, alone? Feed all of us? Take care of all of us? I was moving through mud and muck.
Around that time, my friend, Sally gave me a gift of a series of dance lessons with her husband, Alex. I threw the gift card in the garbage. I knew I did not have time for such frivolity. But then, a few hours later, I remembered- "Oh, I am a Sister Goddess! And Sister Goddesses prioritize pleasure. I have to grab any pleasure offered, whether or not I feel like it!" And, back I went, to the garbage, and fished out the card with the free dance lessons, and called Alex. It was a turning point. And I am beyond grateful to Sally for reminding me of my own Sister Goddessliness.
Don't get me wrong- she'd let me have my days in bed. There was definitely a place for me to honor my grief, rage and despair. But when I couldn't bear to face one more decision, one more change, one more by-myself moment, she was there to open the door and let pleasure have it's turn at spinning me around the dance floor. Everyone should have a Sally in their life- and in the Sister Goddess Community you will.
So Sigi, the very key step to remember as you wrangle and herd and shepherd yourself through each day, is that you are my sister, and you are a goddess. No matter how it feels, right now. And my biggest recommendation is to keep very close to all of the tools and arts of the School of Womanly Arts. The reason I created the Mastery Program was to provide women with the support that they needed, to not only finesse these life transitions, but, to fly with them.
The answers you seek, the sparks you crave, the magnetism, appeal and hotness that feels out of reach- they can all be attained gracefully and with a hell of a lot of humor with the support of a community of women, committed to their pleasure, and committed to standing for you, and your desires. When you attend my Intro Class: The Womanly Art of Reinvention, you will begin to get a glimpse of what is possible for a woman, when she chooses to use the Tools and Arts to support her life transition-no matter what it is: divorce, birth of a child, starting a company, job loss, health scare, cross country move, death of a loved one, or financial crisis. Whatever it is, this community has seen it and will stand for you in the face of it.
I've said it before, and I'll say it again- reinvention is not for sissies- but for a Sister Goddess (like you-like me-like every woman reading this. . .) it's the stuff of legends.
And you, my dear Sigi, are a legend in the making!
With so much love and pleasure,
Mama Gena
Darlings, I swear we each have reinvention in our DNA. It's just one of the genius things about us women- we are designed to create.