A Dinosaur in College - Second Semester Snow
Published 01/5/2010
Rating:
Irish McKilligan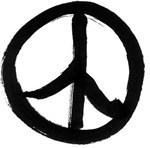 If you liked this post, check out more from Irish McKilligan.
Wel, it's time to plan the next semester in college. My life has been reduced to semesters. It's bitterly cold in Texas, unusual for this time of year. Forecasts of below freezing temperatures and snow. Snow? In Texas? For Christmas? It was 75 degrees during this forecast and they actually said "blizzard". Blizzards happen in Buffalo NY, not in Dallas, Texas.
Despite my scoffing, the temperatures plummeted bringing biting cold and snow for most of the country and Texas -- a white Christmas. A body man's dream – wrecks everywhere. Ha!

However, the ridiculously cold temperatures injected joy into the air suspending holiday blues and freezing cynicism only to be followed by a beautiful Blue Moon for New Year's Eve! Amazing.

Still, I had no holiday cheer, no gifts to buy, no company to prepare for..nothing to do but wait for the next semester and keep looking for a job. I'm alone, unemployed and on school break and trying not to reflect on the past year. I usually call and email everyone at Christmas with lots of good news, but this year I was largely silent....rare for me.

2009 was worse than 2008 – everyone I knew had had major trauma -a death, an illness, a job loss, a home loss, etc. I was underemployed, broke and lonely.... school was my beacon.

I needed new goals, but I couldn't think of any other than school. I survived my first semester at college, but desperately needed a steady job. My house had not sold and my apartment continued to flood. My poor dog had no place to play and now it was going to snow, which meant ice which meant being stuck at home alone without even the glow of good deeds to bask in. Go away snow. I never wanted a 70 degree Christmas until now. So here came the pretty snow along with more unexpected news.

Suddenly, I had an offer on my home. My 80 year old friend from the antique store had been bringing me small gifts of clothes or food or nice things. Then, I finally got through to the unemployment office after months of trying. A few Christmas cards trickled in, at least someone was thinking of me. Just as I was turning into Scrooge, I planned my next semester and discovered my Pell Grant had increased … a lot! Hey, things were looking up.
I decided not to decorate for Christmas, I'd be alone. Then mom calls sounding sad. I start thinking of all the wonderful Christmases we had. Then, suddenly a few days before Christmas, my parents are coming. It is VERY cold and rainy, about to snow and I have NO PLAN or Christmas food!

I slam some vitamin B to get it in gear before the cold is unbearable. I'm officially in a Christmas dash! I'm cleaning, getting food, planning how to cook in my tiny space. Scrooge is gone, Martha Stewart Sr. is on her way! Oh joy…family and food on the holidays! Then miracle of miracles, I have a date. Not a meeting; a date – where (as I tell my nieces) a man picks you up & takes you out. Dinner and dancing…wooo hooo! It was MARVELOUS I tell you.
So there are my Christmas presents, tons of good stuff to reflect on, and a great way to end the year! I was almost afraid to feel the fullness of the moment and then something more happened.
I got a job. 15 years of contracting with steadily increasing pay and responsibility followed by 2 years of "no degree, no job". I GOT A JOB! A permanent job. I was so excited I forgot to ask if they had tuition reimbursement. The Black Eyed Peas song "I got a feeling…..tonight's gonna be a good night" was playing in my head. I'm screaming into my pillow and dancing around my house. I can support myself again. I'm sobbing and laughing.
I'm glad I went back to college, I believe one never stops learning. I love college even though I'm scared I won't measure up or find my way or pick the right degree.

My life is returning.
I am a dinosaur in college with a job…. Raaaarrrrr!
Happy New Year everyone! I hope the full time job and 12 hours don't totally kick my butt!