Tender Heart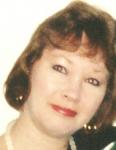 If you liked this post, check out more from Tender Heart.
Now we face a new year, which means a new start to each of our journeys in life. I know we all have hopes to accomplish, changes we wish to make in our lives, and other important things. I know I do...
This year I hope to go grow, to ease the loss of Mom from last year, to become better. I've a long way to go, there will be setbacks, as there has been, but it's like jumping back on the horse after you've taken a tumble. We hurt, we fear, we move on. That's a part of life. And that has been mine...
I deeply pray to God that this new year will bring me into a stronger person. That God will give me the strength I need to survive what I've been through.
And that for each one of us, we can find peace and joy and kindness for ourselves and others. Because let's face it, friends...sometimes the road is tough, but we can do it---we can---All we have to do is try.
Thank you, dear ones....And much love to you all...Wishing you a most wonderful New Year. :)