Change
Published 06/15/2009
Rating:
Thinking Hard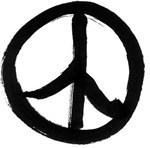 If you liked this post, check out more from Thinking Hard.
Step 1: identify what it is I want to change.
Step 2: ask myself, do I really want to change?
Step 3: list several ways I could make this change.
Step 4: choose one of the options and try it.
If it works, I have successfully effected a change. If it doesn't work, got back to step 2 and start over.
Simple. Then why is it so hard?