Daffy's Pet Soup Kitchen in Danger of Losing Warehouse
Published 06/15/2009
Rating:
Kindness Matters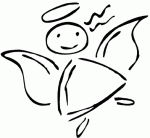 If you liked this post, check out more from Kindness Matters.
DAFFY'S PET SOUP KITCHEN IN DANGER OF LOSING WAREHOUSE
This is bad news. Very bad news indeed for over 1,000 family members and over 2,000 pets we've helped over the past 10 months.
Daffy's has recently learned that, due to the current economic crunch, our warehouse sponsor can no longer afford to help cover our lease expense and we will be faced with the possibility of closing the warehouse by September 1st if other sponsors don't step forward to assist us.
The need for a soup kitchen to provide free food to pets continues to grow. Daffy's now has multiple locations in eight states, has been contacted by 20 other states to start up, and in Georgia alone, Daffy's Pet Soup Kitchen serves more than 30 counties. This is all done with the help of volunteers and monetary and food donations. In addition, the initial startup costs and insurance is covered under Daffy's umbrella; a division of the SOS Club.
Daffy's needs your help now more than ever! Not only will your donation help the Lawrenceville, Georgia warehouse stay open, it will help the locations Georgia-wide and nationwide continue in their efforts.
Without our Georgia warehouse we can not supply the other locations and without your help, we may not be able to keep our warehouse open. We currently distribute over 20,000 lbs. of food per month to families in need. Dogs and cats that we now feed will most likely end up in shelters with little hope of adoption.
The shelters are overcrowded and animals are being euthanized at an alarming rate…in the state of Georgia alone, 219 animals are put down every single day. We need your help to keep a family member with their family instead of facing abandonment. Imagine a child going off to school and coming home to find the house empty…his beloved pet having been dropped off a shelter because the family couldn't afford pet food. Times are tough! And these decisions are being made every day. We work very hard to keep families from being forced into making this decision.
Please, donate today. Daffy's Pet Soup Kitchen is a non-profit 501(c)3 organization that is funded solely by donations and operates because of the kindness of our volunteers. Don't let one family down. Don't add one more dog or cat to a maxed out shelter or pound. Don't let Daffy down!
For more information please call 404/345-6821 or visit our website at www.daffyspetsoupkitchen.com. We are "Working to Keep Families & Their Pets Together" and thank you for your generosity and for keeping one more family together.