Tender Heart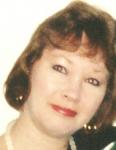 If you liked this post, check out more from Tender Heart.
Tonight, it's all about missing my Mom again..I'm sorry to be such a broken record, but it hits me sometimes, like tonight.
My doctor has increased my anti-depressant, so that has helped a whole lot, but you know, the missing her creeps inside my heart and the tears still come. Especially now, with all the Christmas music and the happy songs....
I also think about my Daddy...He was the one in my family who loved to decorate the tree. He was such a wonderful, kind man, my best friend, I'd have to say, and he always knew how to make me laugh.
It's hard facing the holidays when you've just been orphaned....Even if you're an adult...
Because inside, your whole life is still there....Your parents' and the life you shared with them....Everything...
I wish you all a most wonderful Christmas holiday. And a wonderful New Year, too. May God be with us all. And you know what? He DOES provide.
Count on our Lord Jesus Christ...after all, this is the time of year we are celebrating His birthday...
My love to you all...Peace be with you...