Being Rich is a State of Mind
Published 11/12/2009
Rating:
Peaceful World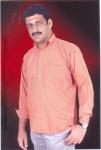 If you liked this post, check out more from Peaceful World.
Being rich is a state of mind.
Some of us, no matter how much money we have, will never be free enough to take time to stop and eat the heart of the watermelon.
And some of us will be rich without ever being more than a paycheck ahead of the game.
Harvey B. Mackay