Para-medical tattooing and Age
Published 11/7/2009
Rating:
Nancey Collette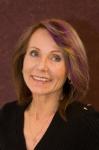 If you liked this post, check out more from Nancey Collette.
These procedures are very expensive no matter your age. I have a non-profit organization dedicated to para-medical tattooing. I would love for every person in the world to feel 'their normal'.