Good Day
Published 11/30/2009
Rating:
Peaceful World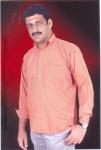 If you liked this post, check out more from Peaceful World.
May your heart be as light as a song.
May each day bring you bright happy hours,
That stay with you all year long.
For each petal on the shamrock
This brings a wish your way
Good health, good luck, and happiness
For today and every day.
---Irish Blessing---
---Best wishes---
--Aravind---